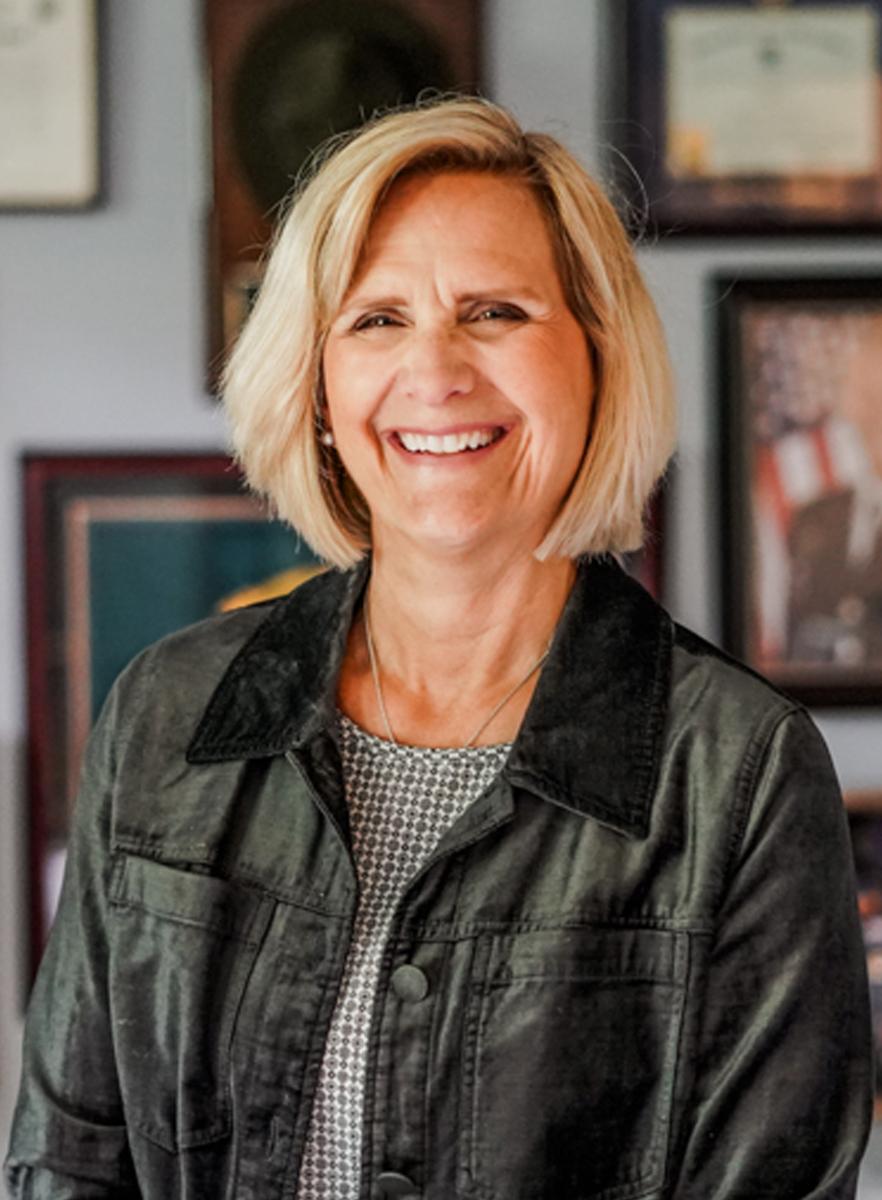 June Heston, a 2020 Emerge Vermont Alumna and candidate for State Senate in Chittenden County, has devoted her life and career to serving others, and making Vermont a stronger state.
Heston is a former member of the Richmond Selectboard, former CEO of Vermont's Chapter of the Make-A-Wish Foundation and former CEO of Vermont Family Network. She was also the Executive Director of The Chill Foundation, a nonprofit under Burton that supports youth. She is currently working with members of the US Congress to fight for veterans' health, and has advocated for US troops throughout her life. Now, Heston is running for county wide office for the first time.
"I made my decision [to run] after COVID hit," Heston said in an interview with Emerge Vermont. "We have a lot of work ahead of us, and that's why I wanted to run."
Of the thirty Vermont State Senators, only one third are women. This percentage is consistent for Chittenden County, where two out of our six state senators are women.
Heston is determined to change that ratio.
Part of Heston's uniqueness as a candidate is her experience growing up in poverty in Graniteville, Vermont. Her parents, both World War II Veterans, taught Heston the importance of giving back and serving one's community.
"I've been in a lot of those challenging situations, so I believe that I bring a perspective to the table that other candidates don't have," Heston said, referring to struggles Vermonters in poverty face, such as access to healthcare, food insecurity, and social stigmas.
Heston worked her way through college, and continued to serve students by working in higher education administration. However, her experiences with the education system did not stop there.
"My son has a learning disability and had a physical delay growing up; we had to navigate the education system to get him the services he needed to succeed in school," Heston said. She continued this work in her role at Vermont Family Network, as she helped families who had children with special needs access resources and education. She also had to learn to navigate Vermont's healthcare system when her husband was diagnosed with cancer.
Last year, Heston testified in support of Senate Bill 111, which expands access and awareness around a registry for veterans exposed to burn pits. Burn pits are a method employed by our government overseas to get rid of waste at military sites, notably in Iraq and Afghanistan. While burn pits put exposed veterans at a high risk of suffering long-term medical conditions, there has been very little data collection and tracking to prove that burn pits are a major problem. Because of this lack of transparency, data, and care, bills that shed light on the issue are incredibly important.
"[The bill] ensured that the National Guard reached out to all of the people who had served to encourage them to get on the burn pit registry, and the healthcare department is required to inform every medical provider to let them know that veterans are at a significant risk because of their toxic exposure overseas," Heston said. She lost her husband, Brigadier General Micheal Heston, who served in Afghanistan, to pancreatic cancer 20 months ago. While overseas, he was exposed to burn pits. "He was one of the few who was given a service-connected disability for his cancer [that] 80 percent of our veterans are being denied."
Heston says that her work proposing similar federal legislation made her think about running for office.
"That was a catalyst: saying, 'you know what, I could be doing more at home for Vermonters,'" Heston said.
Doing more for Vermonters, Heston says, means addressing our state's systemic inequalities- especially when it comes to racism.
"We need to educate ourselves….[and] be the investigators," Heston said. "[Racism] is in every system: in our social services systems, our education system, our justice system, our political system… we need to look across the board [at] what we're going to do to change these systems."
To Heston, changing these systems is not a one-person job; creating antiracist policies means bringing those with lived experiences of racism into conversations and policy-making. While this approach is extremely important in regards to racism, it's also an approach to legislation that applies to many other issues; namely, the pandemic.
"We've never been here before," Heston said. "I think the only way we are going to be able to build a recovery plan is if we work in collaboration and listen to people on what their challenges are."
Heston recently participated in Emerge's "Campaigning Through Crisis" Bootcamp to learn more about running a campaign during this era, and what it means to be a woman in politics.
"Because I am new to the political arena, [Emerge] has given me the tools I need to succeed," Heston said. "Things like writing a stump speech and talking about me has not necessarily been part of my world in my career."
Emerge is incredibly proud to have Heston as an alumna. Her experiences as a lifelong leader in Vermont and dedication to serving others makes her a truly remarkable candidate. We cannot wait to see what Heston will accomplish next.